"We provide a favorable environment for companies and organizations interested in investing and exporting by identifying needs and examining investment opportunities in Arab countries."
Al-Rafedain is an Iraqi group which has active offices in Iraq and some other countries including Iran. This group established with the aim of creating appropriate conditions for trade and investment. Now, Al-Rafedain group has become the greatest service company in the line of above targets and plans by providing commercial and technical-engineering services with new methods and appropriate tools.
We, in Al-Rafedain group, do our best to provide a favorable environment for companies and organizations interested in investing by identifying needs and examining investment opportunities in Arab countries. And now, we try to attract all investment opportunities with the focus on Iraq throughout the world.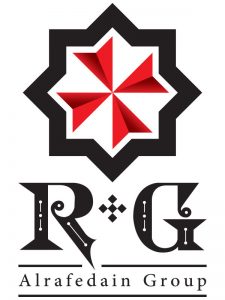 Al-Rafedain group services
This group has been established with the aim of providing a chain of required services of capable companies for exporting. Regarding the last points, all services of this group have defined with the approach of reducing in challenges and concerns of exporting companies to the target markets.
Al-Rafedain group in the line of its purposes which are consulting and participating in exporting products and technical-engineering services, has resorted to establish Shafaq Al-Rafedain company with the aim of presenting legal and registering services with the priority of Iraq. This company`s experiences indicate that registration of company, branch and trademarks have always been one of the most important and determinative factors of participation of companies in foreign countries. So, this company has activated this service in order to resort better and safer for partner companies demanding to operate in target markets.
One of the most important parts of exporting chain is logistic operations. In the line of its organizational mission, Al-Rafedain group provided all required logistic services for exporters so in addition of creating executive advantages over traditional methods, carrying and releasing operation from origin to destination will be performed by an organization.
On the one hand, the importance of this area and the need for transportation documents on the other hand caused Al-Rafedain group to form this department in the structure of Nasr Al-Rafedain Transportation Company so that the logistic department operates under the Rafedain group and in the form of this company. By identifying critical points of transportation in Iraq, customs rules and also difficulty of coordinating among different teams for product owners, we designed our services in such a way that there would be no concern about the possibility of execution of carrying and releasing operation and even providing documents. Activity of wide network offices in Iran, Iraq and all Iraqi entry points have created unlimited geographical areas to present services.
Marketing is considered as collecting process and systematic and purposeful analysis of data regarding to target market and competitive environment. In this process, technics and analytical and statistic methods for collecting and interpretation of information is used on a regular basis which naturally includes statistic researches in business environment.
Arab countries with oil-rich income concentrate on creating civil infrastructure and commercial and recreational buildings. This is important that successive wars in some of these countries have destroyed urban and civil infrastructure and consequently caused a ground for participation of technical-engineering companies in Middle-East region. With the beginning of the reconstruction process in Iraq and the development of investment in Oman and Qatar, the need of participation and the presence of non-native technical-engineering companies was felt in development projects. Al-Rafedain group with the commitment and aim of spreading engineering capacities in target country, has used its considerable capability for cooperation and participation in attracting presenters of technical-engineering services in high quality from other countries.
Trade presence in other countries will generally cost a lot and take a long time for foreign companies because of lack of familiarity with the target country and the complexity of the executive and legal rules. Therefore, Al-Rafedain group with the proper understanding of needs of foreign companies has resorted to present part of official services for companies applying to operate in Iraq markets so it can provide the ground for accelerating affairs and reducing current costs in target market.
To present complete chain of exporting management services, business and technical-engineering consulting in exporting markets with the aim of reducing customers` financial and time costs in the line of development of exporting, accelerating in business processes and best quality servicing.
Al-Rafedain group is hopeful to become the largest presenter of technical-engineering and commercial development services in Iraq, Arab and Middle-Asian countries.